Contribute to Mon.School
Create a course on Mon.School and receive a grant of ₹ 1,00,000
---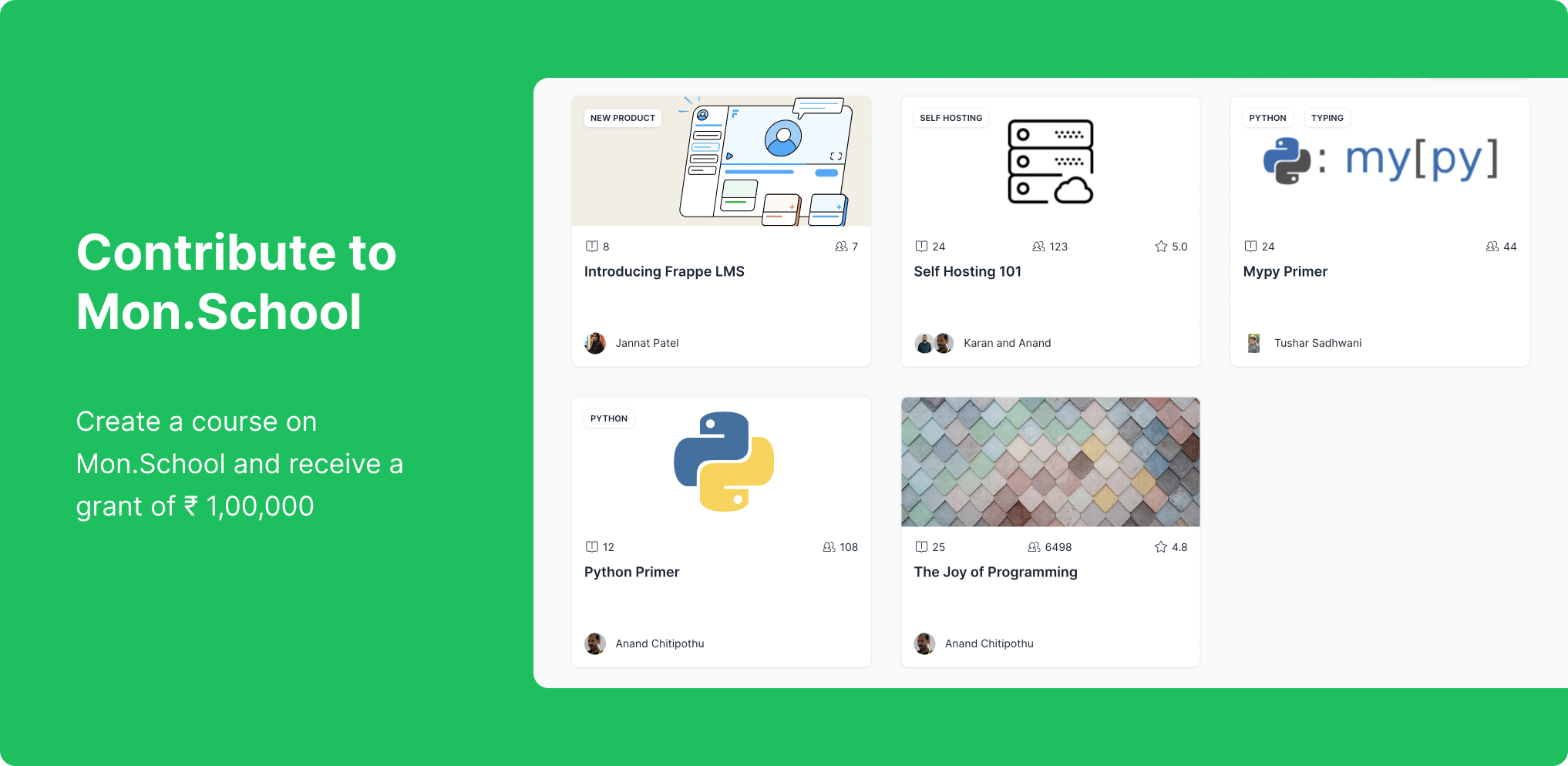 These days a lot of ads on television and social media try to allure young kids toward programming by making claims of fancy jobs at a very young age. But when asked to prove these claims, they don't have answers.
We, at Mon.School believe that programming is magical. These days it's not hard to find the resources to learn programming. Videos on YouTube are easily accessible to many. But, the traditional ways of introducing programming are dull and fail to kindle the spark in the students. We want our students to fall in love with programming.
If you are an expert in any area of programming and wish to be a part of this magical experience and share your knowledge, you can contribute to Mon.School as well. Anyone can create courses on Mon.School. In fact, if the team likes your course and decides to publish it on our website, we will compensate you for your efforts. You will receive a grant of ₹ 1,00,000 /- once your course is published.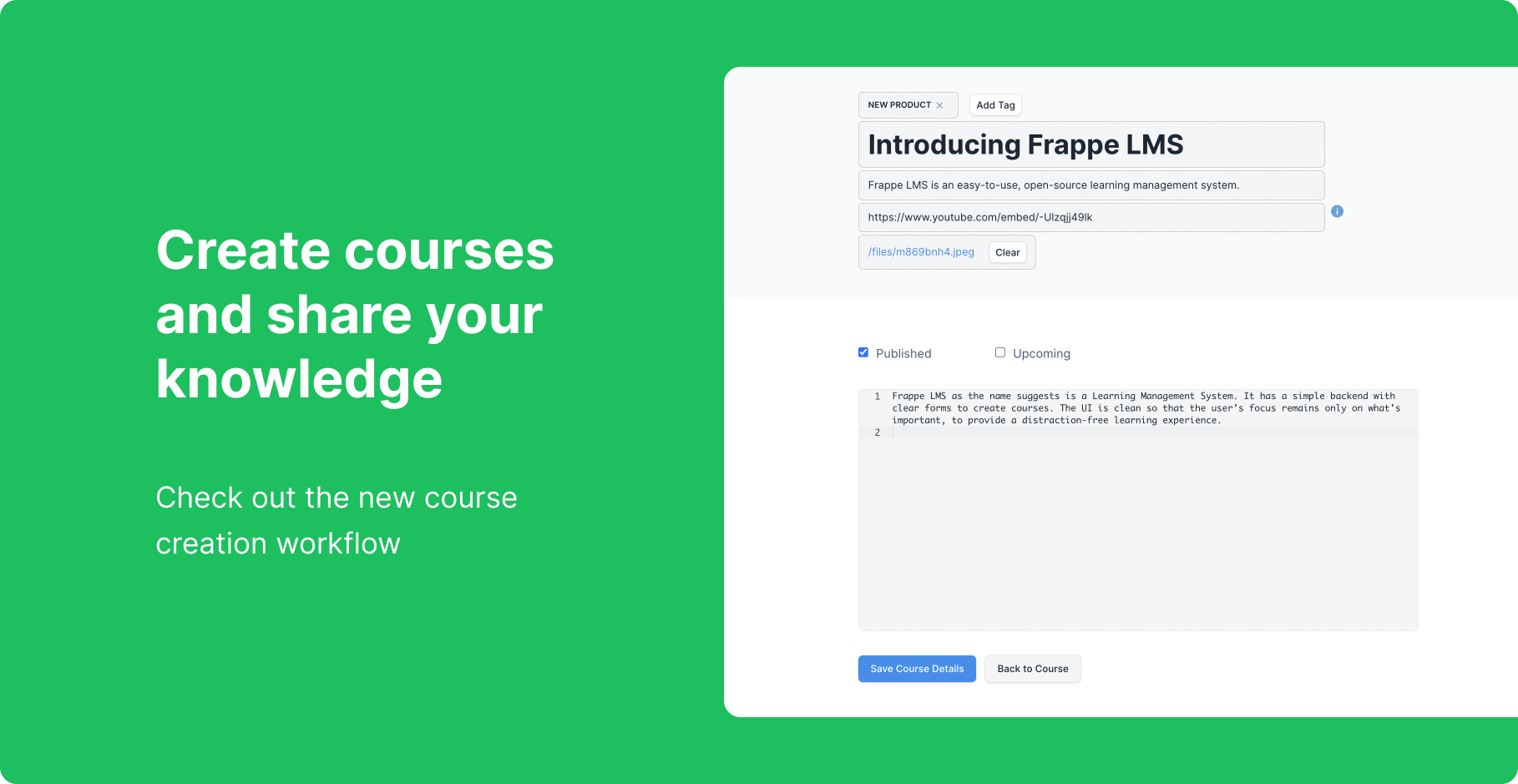 Process
Once you create a course, you can submit it for review. Our team will go through your course. If they have any suggestions they will reach out to you about the same. When all the changes are done, your course will be published.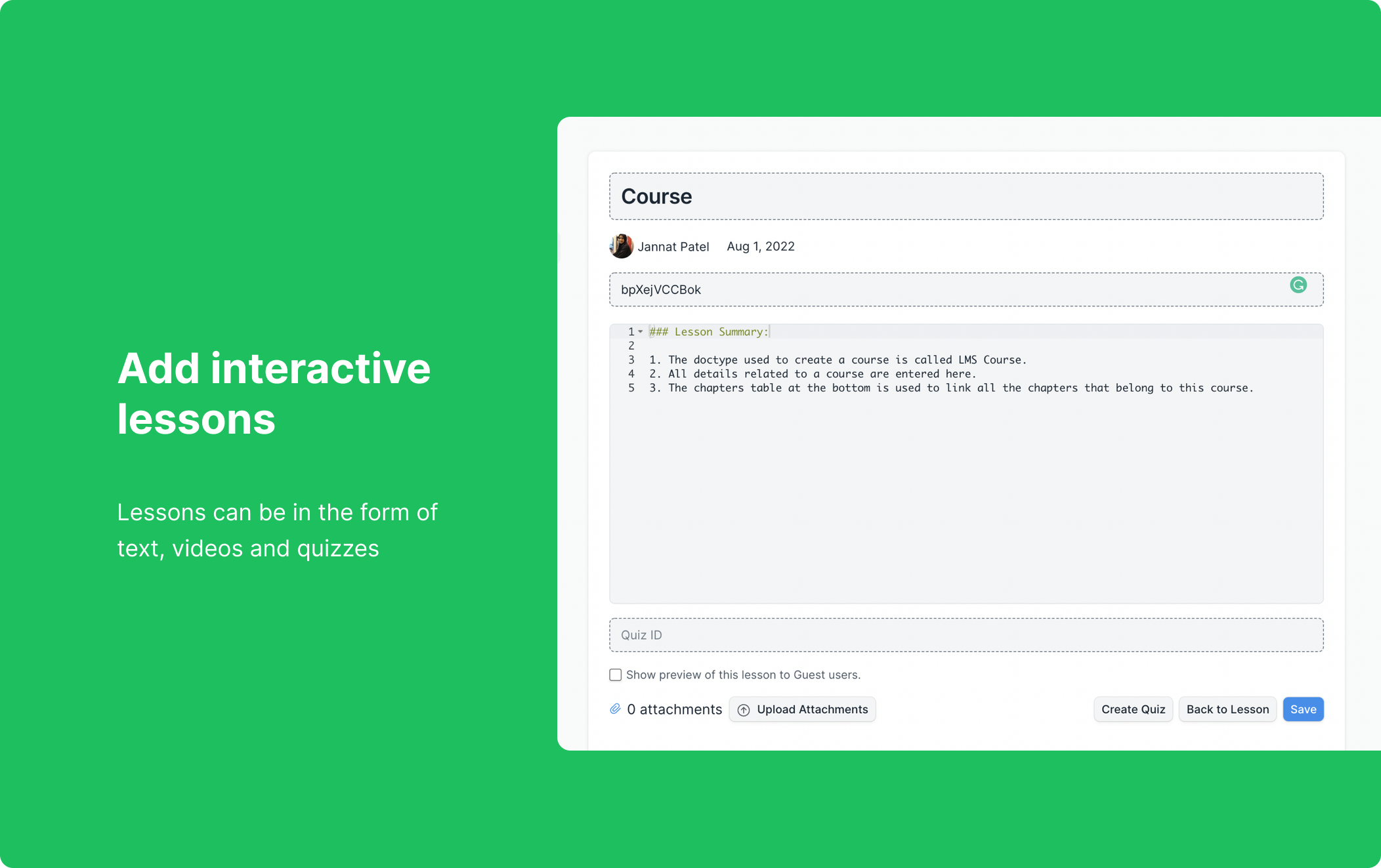 To create a course, all you have to do is log in to your account. Then visit this page to create a new course. You can check out the course creation guidelines here. For any help with the course creation workflow, check out the documentation of the Frappe LMS app. For any queries, you can reach out to us at our public telegram channel or write to us at foundation@fossunited.com.
---